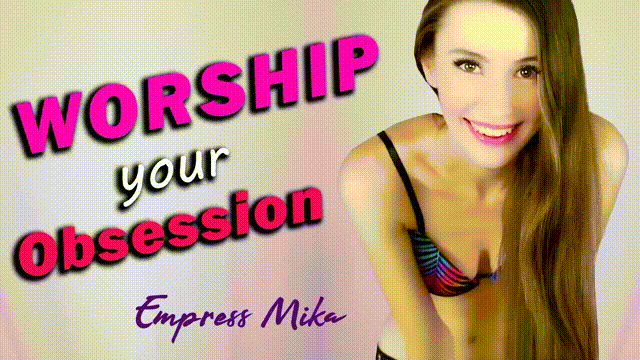 11.00
You are so hopelessly and deeply obsessed with Me. Every part of My body is a fetish to you. My ass, My tits, My feet, My hair, My smile, and everything else about Me. You simply cannot get enough and you crave to worship My perfection each and every day. Just look at you getting weaker and dumber already, as I start to tease you with every inch of My perfect body.
We both know that, deep down, you will never escape your obsession with Me, so there's no point trying to fight it. I am your obsession and you exist to worship Me. As such, I am going to use this to My advantage to get exactly what I want from you. Embrace the excitement you feel as I slowly control you more and more with My body. The more I tease you with My sexy curves, the deeper you will fall under My control.
You know it's useless to try and resist your urges. You are My little stroke puppet and I have one very simple command for you. Worship Me, stroke to Me, obsess over Me, and obey My every command.
Website: EmpressMika.com | Twitter: @YesEmpressMika
Train to be My slave: SlaveTraining.EmpressMika.com
Your Empress commands you to use a markup code. Good boys obey.
Serve your Empress (+50%): ServeEmpress
Worship your Empress (+100%): WorshipEmpress
Be an Extra Good Boy for Empress (+200%): YesEmpressMika