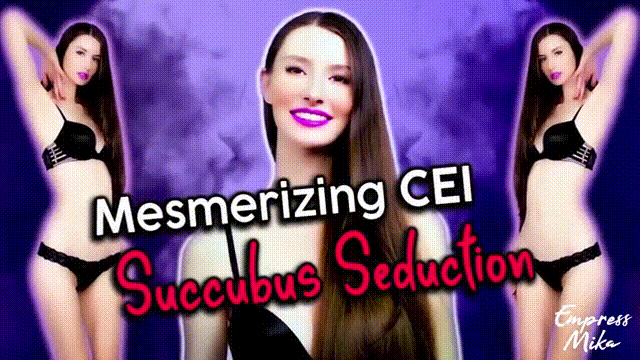 13.00
Mesmerizing CEI Succubus Seduction
Look at My body, My curves, My tits, My ass, My pussy. You have no chance of resisting Me in this tiny little thong that I am wearing and seducing you with. I know how to take advantage of the sexual cravings of weak little men like you and you will submit fully to My desires. I am going to use your sexual desperation to get what I want, your cum and your soul.
I am going to guide you deep into a new kind of helpless, sexual submission to Me. You are going to experience an entirely new kind of pleasurable stroking and you will cum on My command. I am in control of you now and you will give Me what I want. Once I make you eat your cum, you will be Mine forever and you will have no hope of ever escaping Me. We both know this is exactly what you desire.
I am the sexy succubus of your dreams and I am here to use My powers to seduce you and bring you under My complete control. I am going to burrow deep into your mind so that I entice you into giving everything to Me. You will not be able to resist My temptations. You will not want to resist My temptations. Once I am through with you, you will want to give in to Me completely.
There's no use in trying to resist Me. You know that's not even possible anymore. From the moment you first saw Me, you realized how hopeless it was to try and stop Me from taking complete control over your mind and body. There's nothing you can do now but give into your desires to stroke to Me and worship Me as I command. So, stop resisting, My little submissive. Give in to Me and give Me your soul.
Website: EmpressMika.com | Twitter: @YesEmpressMika
Train to be My slave: SlaveTraining.EmpressMika.com
Your Empress commands you to use a markup code. Good boys obey.
Serve your Empress (+50%): ServeEmpress
Worship your Empress (+100%): WorshipEmpress
Be an Extra Good Boy for Empress (+200%): YesEmpressMika