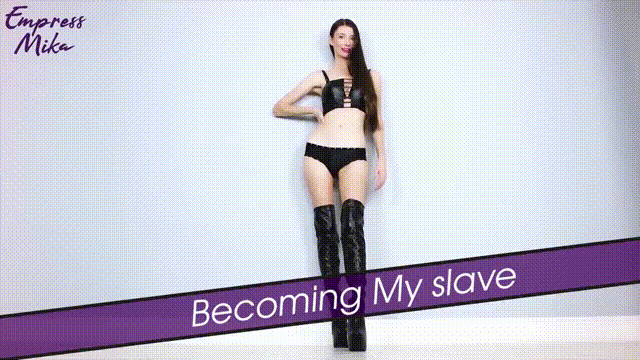 6.00
I am tired of hearing from so many of you "submissives" out there that you don't have the money or the means to start serving as My slave. This is completely ridiculous and unacceptable in My eyes, as servitude is not about how much you give Me, but rather about giving to Me what you can. You don't have to be rich to be My slave, you simply have to be willing to make sacrifices to serve Me to the best of your ability.
With this in mind, I have decided to create this extra sexy clip for all of My potential submissives who have been craving to serve Me, but have been too afraid to take the first step. It's even nice and cheap so you literally have no excuse not to buy it! Consider this clip your introduction into slavery and submission to Me, your Empress. I will tease you with My divine body, and make you crave a life of servitude spent at My feet, as My dedicated slave. It is no longer acceptable for you to worship Me from afar. No, you need to embrace your submission to Me and you will start actively serving as My dedicated submissive right now.
I also expect all of My current slaves, submissives, and good boys to purchase this clip as well, to deepen your dedication to My perfection. My sexy curves and long black leather boots will take over your mind and remind you why you love serving Me sooooo much. Nothing in this world should ever feel better than your submission to Me. I am your Goddess and your Empress and you should be grateful for the life I have given you as My slave.
So get to it, submissives! Purchase this clip, deepen your submission, and start down the path of slavery to Me!
Website: EmpressMika.com | Twitter: @YesEmpressMika
Train to be My slave: SlaveTraining.EmpressMika.com
Your Empress commands you to use a markup code. Good boys obey.
Serve your Empress (+50%): ServeEmpress
Worship your Empress (+100%): WorshipEmpress
Be an Extra Good Boy for Empress (+200%): YesEmpressMika