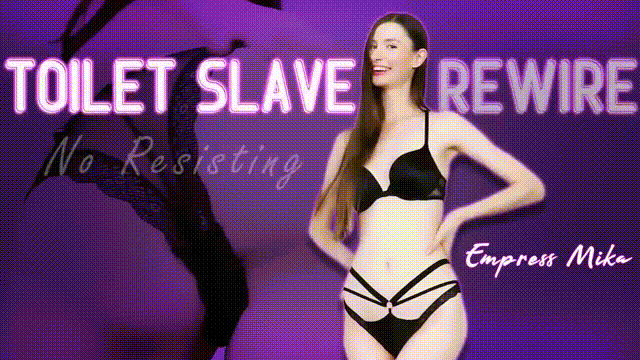 11.00
Toilet Slave Rewire: No Resisting
I know how much you have been craving to be My dedicated toilet slave… for real this time. But, understandably so, there is some hesitation and resistance from you. I do understand how intense having a toilet fetish can be, especially when compared to most fetishes. It is quite extreme, isn't it? Hehe, nonetheless, you cannot deny how drawn you are to being My disgusting little toilet bitch. In fact, you NEED be My toilet slave once and for all. Lucky for you, that is exactly what you'll be after this very experience.
I have the perfect solution for you to become My toilet slave and it is so easy. All you have to do is stop resisting and allow Me to take control of your mind. Once you feel that control slipping away, all of that resistance, all of that hesitation…will simply melt away. You will start losing control of everything…even your bowels!
Now that you have given in, things might start to feel… a little strange. Maybe even a little funky. Your body may start to feel things and make noises you haven't experienced before with this level of intensity. That is completely normal. After all, I am encouraging your body to expel it's contents with such intensity to make you My toilet slave forever. Reality as you know it is going to bend completely out of shape, as I fully take control over your body and rewire your mind…to crave being a toilet for Me…starting NOW!
*Some Korean is spoken in this clip, but English subtitles are included.
Website: EmpressMika.com | Twitter: @YesEmpressMika
Train to be My Toilet slave: ToiletSlave.EmpressMika.com
Your Empress commands you to use a markup code. Good boys obey.
Serve your Empress (+50%): ServeEmpress
Worship your Empress (+100%): WorshipEmpress
Be an Extra Good Boy for Empress (+200%): YesEmpressMika