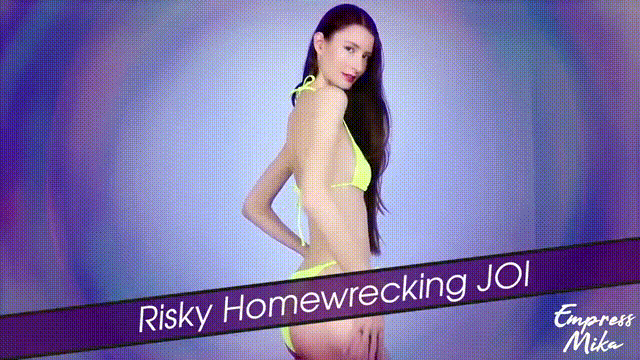 16.00
Wifey is resting and now you're free to do as you wish… at least for the next little while. It's finally the time you look forward to each and every day. And it's here, right now.
What do you do during your alone time when your wife is resting?! That's right… you stroke your cock and worship Me… all while your wife is resting nearby! It's exactly why you're reading this description and about to purchase this experience. It's just so naughty and so risky! If you're not quiet, you are going to get caught!
The reward, however, is truly worth the risk. It's just so much more exciting and hot when it's risky, isn't that right?! As such, you are about to experience a very intense and risky homewrecking jerk off instruction from Me. It all starts with you stripping down until you are completely naked.
Obeying each of My commands feels so good as you furiously stroke your cock the way you've been craving to all day. You simply can't get this kind of satisfaction any other way. Watch your breath! Keep your wrist moving! You wouldn't want to wake Her, now would you? Gosh, you're getting more and more horny, even as you're stroking and worshipping Me, becoming more devoted than ever before… Are you really going to be able to control how much noise you're making? I can't wait to find out. hehe
*Please note this clip is a visual audio release. I have carefully crafted an immersive and intense visual to accompany the audio track featured in this content. I know this is going to make your experience all the more intense.
Audio-only MP3 version available here: https://iwantclips.com/store/10852/Empress-Mika/2204388
Website: EmpressMika.com | Twitter: @YesEmpressMika
Train to be My slave: SlaveTraining.EmpressMika.com
Your Empress commands you to use a markup code. Good boys obey.
Serve your Empress (+50%): ServeEmpress
Worship your Empress (+100%): WorshipEmpress
Be an Extra Good Boy for Empress (+200%): YesEmpressMika