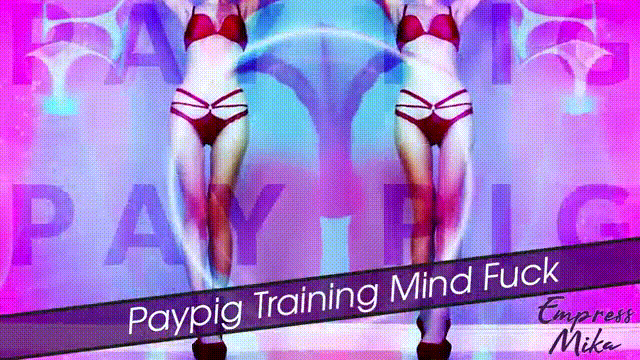 11.00
Paypig Training Mind Fuck
Let's get one thing straight right away. You don't just want to be a paypig, you want to be MY paypig. Maybe you have tried to convince yourself that you don't like financial domination. That you don't like paying. Maybe you have tried to resist or deny what you truly are. But if you take just one second to reflect on your life, you know you have never experienced a pleasure greater than the rush you get when tributing Me your hard earned money. You truly are lucky that you found such a generous Empress like Me who allows you to spend and spend and spend on Me endlessly. Isn't that right?
But it's not enough to finally admit that you want to be My pay pig. You need to SHOW Me that you live for no other reason than to spend on Me. This clip will help mold, rewire, train and condition your fragile little mind to give into those deep and persistent urges to tribute Me over and over again. Just like you deserve. This is your destiny. Let My sexy, flawless, and unobtainable body mesmerize you. Let My sensual voice guide you deeper into that submissive pay pig sub space that you crave to live in.
I am going to fuck up your mind and plunge you deep into the blissful world of becoming My dedicated and obedient little pay pig slut. You know this is what you have always craved and desired. You know this is life that you deserve. Your existence is meaningless without Me controlling it and nothing will feel better than giving up control and tributing Me as I command. I will guide you into the most pleasurable and mind melting findom experience of your pathetic little slave life. Give in to Me. Pay Me. Become My good little paypig.
Website: EmpressMika.com | Twitter: @YesEmpressMika
Train to be My slave: FinancialSlave.EmpressMika.com
Your Empress commands you to use a markup code. Good boys obey.
Serve your Empress (+50%): ServeEmpress
Worship your Empress (+100%): WorshipEmpress
Be an Extra Good Boy for Empress (+200%): YesEmpressMika