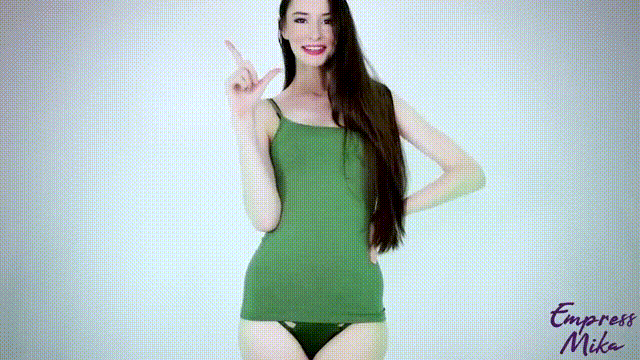 12.00
Stroke and Spend: St. Patrick's Day JOI
Happy St. Patrick's Day, beta! Are you ready to celebrate the Holiday by stroking your dick like a pathetic loser?! It will surely be a night to remember, especially since I am feeling so bratty tonight! Just look at how sexy and incredible I look in green. This tight tank top that barely covers My luscious, tight ass. My sexy, strappy green panties. My silky, shiny green bra. You want to worship Me, while I easily tease you over and over again. Do you think I'll reward you for being a good boy, a good little stroker, a good dedicated worshiper?
Obviously, I'm going to take full advantage of you in your vulnerable, horny, desperate state. Your beta dick is going to be so hard, you're going to be in tears of desperation, and you are going to want to release even more than you do now by the time I'm through with you. Being taken advantage of makes your stroking feel even better, doesn't it? Obviously, something that feels this good is going to cost you.
Just look at Me teasing you… all you have to do is obey…stroke and spend, stroke and spend, stroke and spend. Your mind is turning to mush already for My sexy, perfect, Goddess body. You love to be used by Me and I know you're going to explode like never before on My command, aren't you?! That's because you're My good little beta loser bitch!
Website: EmpressMika.com | Twitter: @YesEmpressMika
Train to be My Financial slave: FinancialSlave.EmpressMika.com
Your Empress commands you to use a markup code. Good boys obey.
Serve your Empress (+50%): ServeEmpress
Worship your Empress (+100%): WorshipEmpress
Be an Extra Good Boy for Empress (+200%): YesEmpressMika