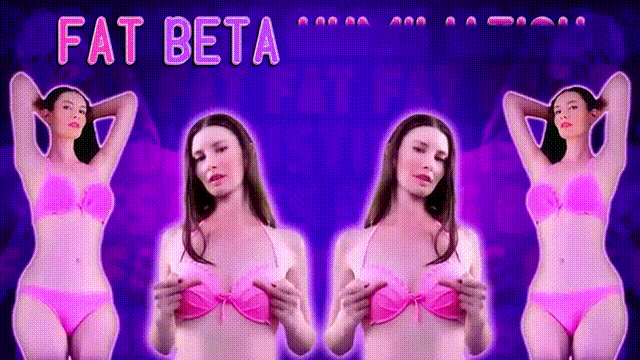 19.00
Fat beta Humiliation: Negative Affirmation Rewire
Just look at yourself! You have truly let yourself go and now you are nothing more than a disgusting fat fuck of a slave. You keep eating more and more, despite you knowing full well that you should be doing the opposite.
Really, you call yourself a "slave" but you can't even practice the tiniest bit of self control when it comes to food. It might not be a big deal to you as you don't have to look at yourself every day, but that's not the case for Me. I have to bear witness to your endless rolls of fat that you try to hide under baggy shirts. I have to smell the stench of the physical manifestation of your failure to lose weight. I have to suffer every single day because of you and I'm sick and tired of it. Seriously, fuck you! You are nothing but an obese, inconsiderate, selfish asshole and it's finally time for Me to make you confront the fat elephant in the room, which is you.
If you can't tell yet, this experience is not going to be a pleasant one for you. The moment you let yourself get so fat was the moment that you gave up the right to be treated with compassion. This experience is going to rip you to shreds as you need to know just exactly how I feel about fat slaves like you. My words are meant to hurt as you need to face the truth of what your disgusting body says about you and your so called "dedication" to being My slave. Through experiencing this intense reality check, you are going to be conditioned by Me to hate being a fat ass and much as I hate you being one.
It is better to face all of these negative thoughts and feelings head-on with Me, as I guide your way through these powerful emotions. After this experience together, you will have no more doubts as to what it is you need to do or how it is you need to think. Everything will be crystal clear. From this moment on, your life will be different with your new-found clarity. You will see yourself, and your submission and servitude to Me, like never before.
*Though this experience is not for the faint of heart, I encourage every submissive who has any connection to negative affirmations, low self-esteem and/or doubts about himself, that come from a negative relationship to being overweight, to experience this session with Me.*
*This clip has been carefully crafted to create an immersive and intense visual and audio experience. I highly recommend using headphones and a dark room to fully enjoy this intense, sexy experience.
Audio-only MP3 version available here:https://iwantclips.com/store/10852/Empress-Mika/3337893
* Experience My free, full-length audio, Give in to My Voice: EmpressMika.com/free-femdom-mesmerize-audio
Website: EmpressMika.com | Twitter: @YesEmpressMika
Train to be My slave: SlaveTraining.EmpressMika.com
Your Empress commands you to use a markup code. Good boys obey.
Serve your Empress (+50%): ServeEmpress
Worship your Empress (+100%): WorshipEmpress
Be an Extra Good Boy for Empress (+200%): YesEmpressMika