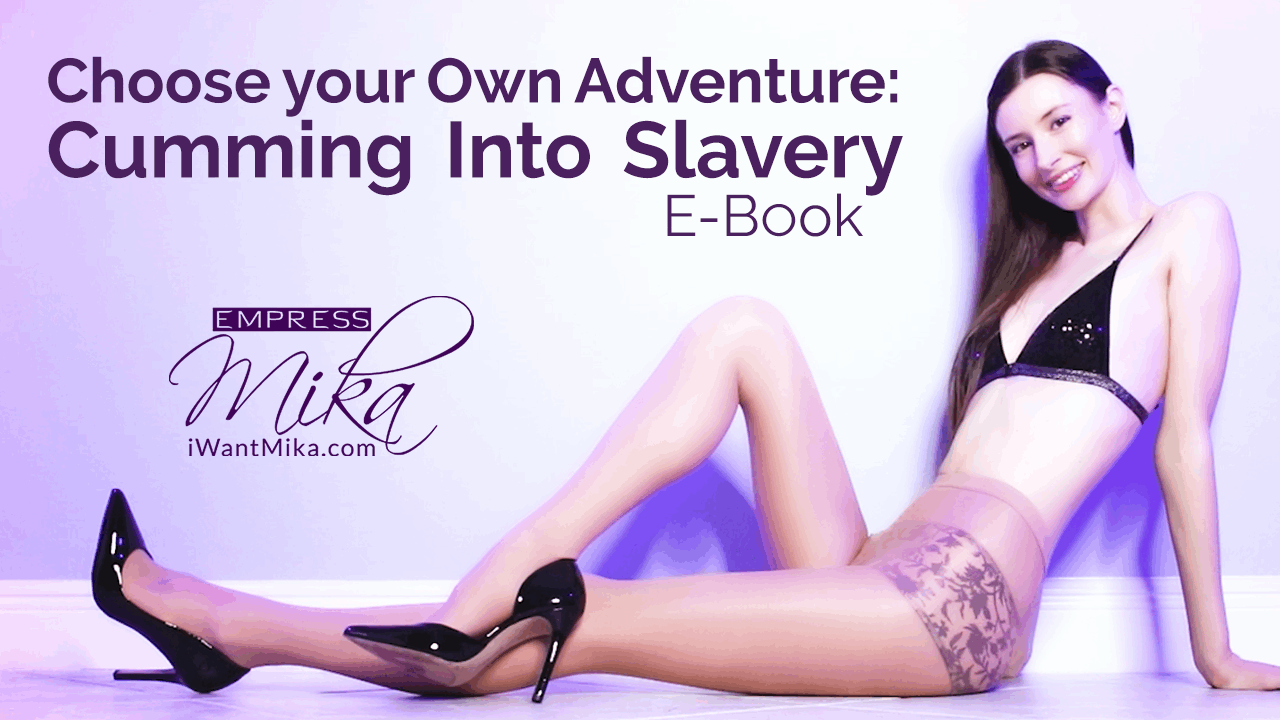 11.99
Decisions, decisions, W/we make them all the time. Life seems to be one long list of decisions and what W/we choose determines how our life turns out.
But if you are a sub what decisions do you get to make? what happens if you make the wrong decision?
In this adventure W/we will learn about the consequences of decisions subs have to make as you control the story of a sub, who starts out just fantasizing about being dominated by a beautiful woman, but who never really takes it seriously until he meets Me of course!
On each page you will be presented with two options. these are real decisions that subs make all the time, and probably you yourself will have made at least some of them. Others perhaps are still in the future for you.
Will you make the right choices and get to cum? Or will you be left denied?!
Website: EmpressMika.com | Twitter: @YesEmpressMika
Train to be My slave: SlaveTraining.EmpressMika.com
Your Empress commands you to use a markup code. Good boys obey.
Serve your Empress (+50%): ServeEmpress
Worship your Empress (+100%): WorshipEmpress
Be an Extra Good Boy for Empress (+200%): YesEmpressMika