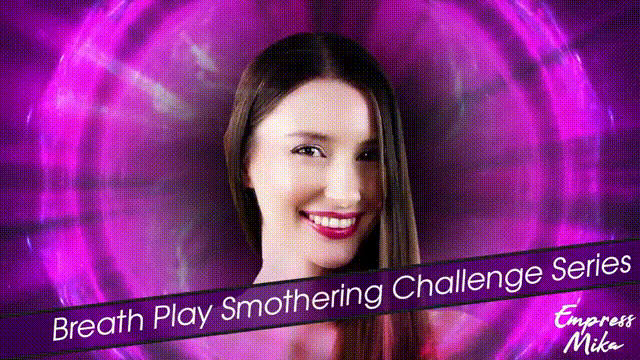 28.00
Breath Play Smothering Challenge Series
Get ready for the ultimate breath play challenge for Me, My dear beta slave! I am under the impression that you can hold your breath rather well, isn't that right? Good! With this in mind, I am going to first give you the opportunity to impress Me. Go on, hold your breath for Me on My count! 1… 2… 3! Hold your breath!
…Hmm, was that it? That's really the longest you could hold your breath? And…did I get the sense you were trying to sneak in some breaths, too? Sigh. Obviously, this is just unacceptable. Honestly, I thought you would try a lot harder for Me, especially considering your current predicament. I have you fully restrained and in chastity on the floor so I would think you would do everything you can to impress Me. You are, after all, completely trapped and under My control.
Obviously, I am going to have to step in and provide you with some very intensive breath play training to teach you how to hold your breath properly for Me. This time, to make sure you're not cheating, I am going to make sure you hold your breath by SMOTHERING you with My body! Each step of the training will be progressively harder than the last. You will hold your breath longer and longer with practice. I'm going to make sure of that. And, the longer you hold your breath, the sexier the body part I will use to smother you with. Gosh, you won't even be able to get any fresh air between breaths! All you are going to be allowed to breathe is My heavenly odor! Haha! Are you getting excited yet, slave? Let's begin!
* Please note this clip is a visual audio release. I have carefully crafted an immersive and intense visual to accompany the audio track featured in this content. As such, I highly recommend headphones and a dark room to fully enjoy this intense experience.
Audio-only MP3 version available here: https://iwantclips.com/store/10852/Empress-Mika/2213427
Website: EmpressMika.com | Twitter: @YesEmpressMika
Train to be My slave: SlaveTraining.EmpressMika.com
Your Empress commands you to use a markup code. Good boys obey.
Serve your Empress (+50%): ServeEmpress
Worship your Empress (+100%): WorshipEmpress
Be an Extra Good Boy for Empress (+200%): YesEmpressMika